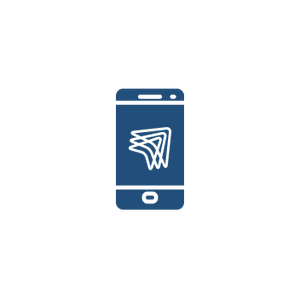 ---
Use Cases | Key features | User's Manual | Package installation | Configuration | System requirements | Roadmap
---
Use Cases
Additional settings for the mobile application Service and help desk for OTRS 6 Community Edition.
---
Key features
Push notifications for android

Creating a web service automatically

Setting global styles for priority and ticket states
---
User's Manual
1. Install the JSON API package version 6.41.0 or later on the OTRS6 server.
1.1. System requirements for JSON API.
1.2. To complete installing in the file zzz_otrs.conf (documentation link) inside section <Location / otrs> you should write:
RewriteRule "/ api / (\ w +) / (\ w +)" "/otrs/json.pl?Action=$1&Subaction=$2" [QSA, L]
1.3. Restart Apache.
2. Install the Mobile package
2.1. Software requirements for Moble.
2.2. Before installing the package, set the correct rights with the script /opt/otrs/bin/otrs.SetPermissions.pl.

2.3. After installing the Mobile package, you need to make sure that the AndroidNotification web service is created in the OTRS / Administration / Web Services Management / section.

2.4. Set the Push Notification checkboxes in the notifications that should be sent to devices in the OTRS / Administration / Ticket Notification Management section.
3. When authorizing in the mobile application, you can specify both the path to otrs as a whole and only the domain name: ServerAddress.com or https://ServerAddress.com/otrs/index.pl.

Possible errors when connecting a mobile application to the server
Error 404 - otrs configuration error
Login failed - problem with agent login and password
---
Package installation
Please use the following URL to install the package utilizing the Admin Interface (please note that you need to be in the "admin" group).
http://your-server/otrs/index.pl?Action=AdminPackageManager 

The steps for installing the package are described in the official OTRS instructions for the Administrator.
---
Configuration
Defining ticket type abbreviations
RS :: Mobile :: Type :: Abbr
 
Setting to change the color of the priority icon.
RS :: Mobile :: Priority :: Color
 
Setting to change the background state color.
RS :: Mobile :: State :: BackgroundColor
 
Setting to change the State font color.
RS :: Mobile :: State :: Color
---
System requirements
Minimal requirements to hardware for OTRS:
Processor 3 GHz Xeon or comparable

RAM 8 GB RAM

Disk space 256 GB
Software requirements:
OTRS Community Edition 6.0
---
Roadmap
# 6.0.5 2020-03-18
  - (new) added a version check of installed JSON API
---