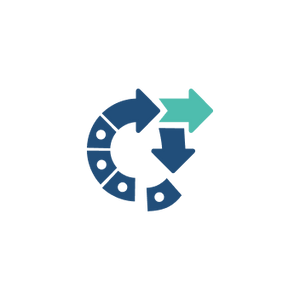 Ticket Source
Downloads: 0
---
Use Cases | Key features | User's Manual | Package installation | Configuration | System requirements | Roadmap
---
Use Cases
Ticket source storage and reporting – e-mail, portal, phone
---
Key features
Store the source of ticket in dynamic field
Ticket source based dashboard widget. Various filters are available:

In queues

By services

By type of tickets

By period
---
User's Manual
To view the module, go to the "Dashboard" menu (Figure 3.1), then in the "Parameters" section turn on the "Ticket Timing by Source" widget and click the "Save settings" button (Figure 3.2).
Figure 3.1. Menu "Dashboard"
Figure 3.2. Widget turn on
A widget is a diagram (Figure 3.3) with statistics on the distribution of tickets by registration source:
Vertical diagram scale: number of tickets
Horizontal diagram scale: periods of time. The following time intervals are available:

Hour (0-24)

Day of the week (Monday - Sunday)

Day of the month (1-31)

Month (January - December)
The  diagram column shows the number of tickets for the time interval by source:
Each source is marked with a different color, colors editing in the settings is available.
Figure 3.3. Widget  "Distribution of tickets by source"
To the left of the diagram is a filter block:
By queue (queue selection list)
By type of tickets (list of types of tickets)
By service (selection list of services)

Diagram type:

Bar chart (default value, example in Figure 3.3)
Line chart (example in figure 3.4)

Period of time - the period of time for which statistics are displayed on the chart:

Week

Month

Quarter

Six months

Year

Selection - selection of the date interval "from" - "to" (only one of these parameters can be selected, for example, "to 12.12.2018").

An example is shown in Figure 3.5.
Figure 3.4. Diagram display as a line chart
Figure 3.5. Choosing a period of time which displays statistics
---
Package installation
Please use the following URL to install the package utilizing the Admin Interface (please note that you need to be in the "admin" group).
http://your-server/otrs/index.pl?Action=AdminPackageManager 

The steps for installing the package are described in the official OTRS instructions for the Administrator.
---
Configuration
The package can be configured via the System Configuration in the Admin Interface. The following configuration options are available:
GraphColors::TimingBySource
GraphColors::TimingBySource
This setting determines the colors of the sources of tickets on the Dashboard widget.
The colors in the settings are listed sequentially in order: Phone, E-mail, Portal.
Figure 5.1. System configuration
---
System requirements
Minimal requirements to hardware for OTRS:
Processor 3 GHz Xeon or comparable

RAM 8 GB RAM

Disk space 256 GB
Software requirements:
OTRS Community Edition

6.0
---
Roadmap
07/11/2019 v.6.0.1
Fixed the incorrect display of applications within the day of the week, day of the month and by month.
---