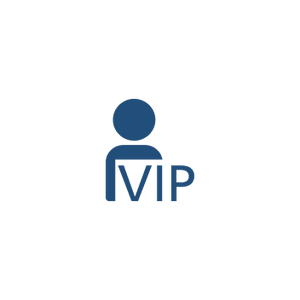 Customer User VIP
Downloads: 7
---
Use Cases | Key features | User's Manual | Package installation | Configuration | System requirements | Roadmap
---
Use Cases
Provides additional highlighting of VIP customers in ticketzoom and ticket lists.
---
Key features
Adds customer status in the Customer Information widget (ticketzoom)
Marks tickets from VIP clients in tickets lists.
---
User's Manual
Set the status VIP in the Status field of page Customer user.


---
Package installation
Please use the following URL to install the package utilizing the Admin Interface (please note that you need to be in the "admin" group).
http://your-server/otrs/index.pl?Action=AdminPackageManager 

The steps for installing the package are described in the official OTRS instructions for the Administrator.
---
Configuration
1. In /opt/otrs/Kernel/Config.pm в $Self->{CustomerUser} = { Map => add attribute UserStatus:
[ 'UserStatus', Translatable('Status'), 'status', 1, 0, 'var', '', 0, undef, undef ]

2. If in /opt/otrs/Kernel/Config.pm нет CustomerUser, transfer it from/opt/otrs/Kernel/Config/Defaults.pm in /opt/otrs/Kernel/Config.pm and add line:
[ 'UserStatus', Translatable('Status'), 'status', 1, 0, 'var', '', 0, undef, undef ]

3. In case of a local backend, add a column to DB. If backend is AD, then is enough to add attribute to Map. For PG the request is:
ALTER TABLE customer_user ADD COLUMN status VARCHAR (50) NULL;

4. For creating field dropdown, in case of a local backend in /opt/otrs/Kernel/Config.pm in $Self->{CustomerUser} = { add this construction after Map:
Selections => { UserStatus =>
'VIP' => Translatable('VIP'),
'Standard' => Translatable('Standard'),
}, },
---
System requirements
Minimal requirements to hardware for OTRS:
Processor 3 GHz Xeon or comparable

RAM 8 GB RAM

Disk space 256 GB
Software requirements:
OTRS Community Edition 6.0
---
Roadmap
---